Contact Us
1 Parklands Hamsterley Mill Rowlands Gill NE39 1HH
Tel/Fax: +44 (0) 191 384 2556
Mobile: 07967 818 719
Useful Links
Latest News
Golf Course Design, Architecture and Management An Holistic Approach
Golf Course Design
Golf Course Design and Management
In 2001 the company felt the need to evolve as golf course design increasingly became a client demand.
It was felt that no one was offering a traditional design style and that the principles of the great British architects, Colt and Mackenzie, had in the most part been lost.
This prompted us to draw together a team which collectively supported the view that nothing was surpassing the traditional designs of the 1920/30s and that the same principles of design are still applicable today.
This brought together three individuals: John Nicholson, Ken Moodie (principal of Creative Golf Design) as a team dedicated to reviving the best of British golf course design.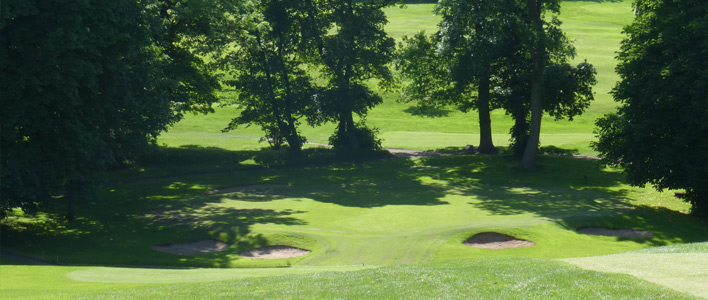 A Modern Concept with Traditional Values
The amalgamation of an environmental consultant, an experienced golf course architect and a successful golfer may seem a strange brew.
However, whenever they shared their opinions on golf, and the architecture of the great courses we are so lucky to have here in Britain, it became evident all felt a deep concern that the traditional British style of design was being lost.
All agreed that many fine old courses were in danger of losing their character either by lack of management or through unsympathetic remodelling.
It should not be forgotten that a golf course is a living entity and that preservation is not conservation; and if management does not occur then changes will happen naturally. Links courses will be invaded by pioneer species of scrub which will shade out the natural ecology of the site, often destroying the very turf which attracted golf in the first instance.
In addition, great care must be taken when remodelling traditional courses to ensure that their distinctive character and charm are not sacrificed, when reinstating strategies which have been lost as a result of modern club and ball technology.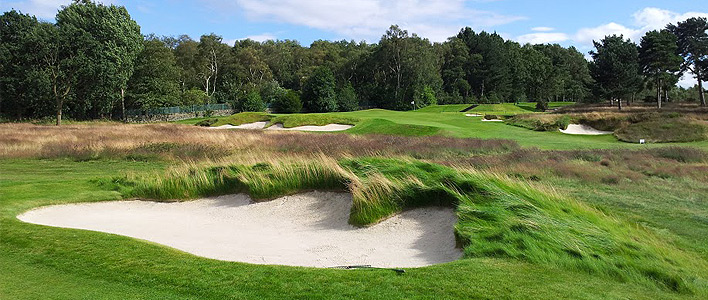 Winners of Inaugural
Golf World Golf Club Awards 2005
Coombe Hill G.C.
Course Renovation of the Year
Renovation Criteria:
We were looking for clubs that have made considerable efforts to improve and modernise the course through quality Redesign and finishing. Examples could be reshaping greens and surrounds, building new holes, new or improved bunkering and definition and shaping work.
"It will be generally agreed that intense importance should be attached to utilising every feature in the ground. To depend to the maximum upon nature and to the minimum upon art, makes for interesting golf and moderate expenditure."
H. S. Colt: Essays on Golf Course Architecture 1920